Goodyear Blimp S.T.E.M. Education Project
Mission
To inspire future innovation by revealing the science of the Goodyear blimp through a unique, turnkey STEM education platform that provides valuable resources to teacher and one-of-a-kind learning experiences.
PRE-K-KINDERGARTEN CURRICULUM TEACHER'S GUIDE
The Pre-K to Kindergarten curriculum introduces students to the fascinating science, technology, engineering and mathematics behind Lighter-than-Air aviation with a unique, turnkey program that is inspired by the iconic Goodyear Blimp. This six-module curriculum is designed to engage and equip today's pre-K and Kindergarten students with a solid S.T.E.M. foundation based on observation and visual communications that will play an important part in preparing them for educational success.
Preview
LETTER TO EDUCATORS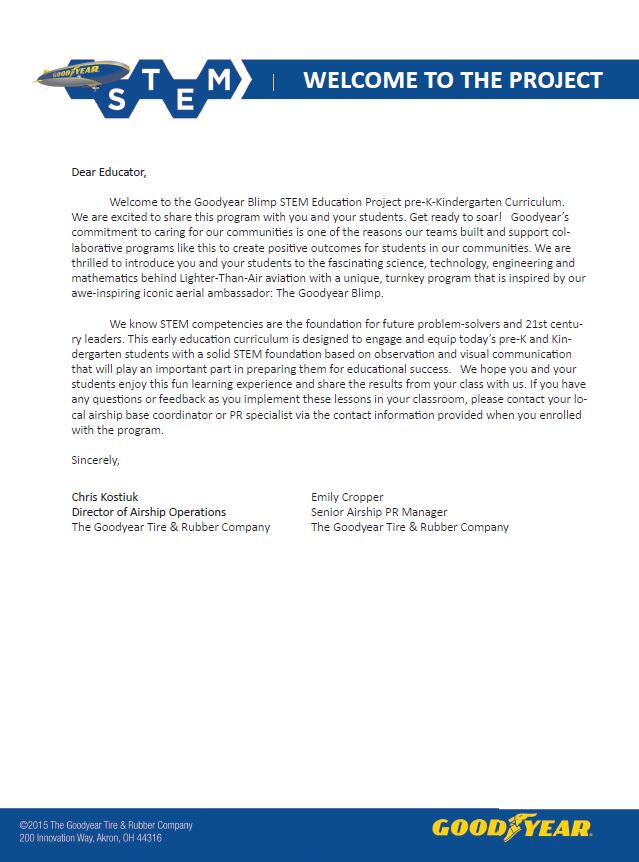 MEETING NEXT-GENERATION SCIENCE STANDARDS (NGSS)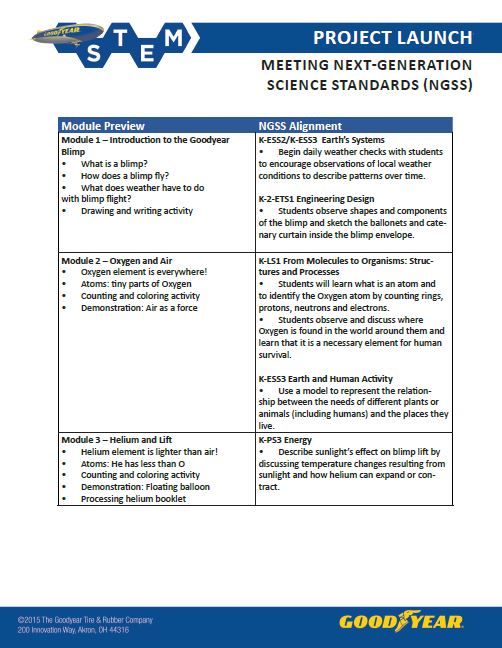 Printable Posters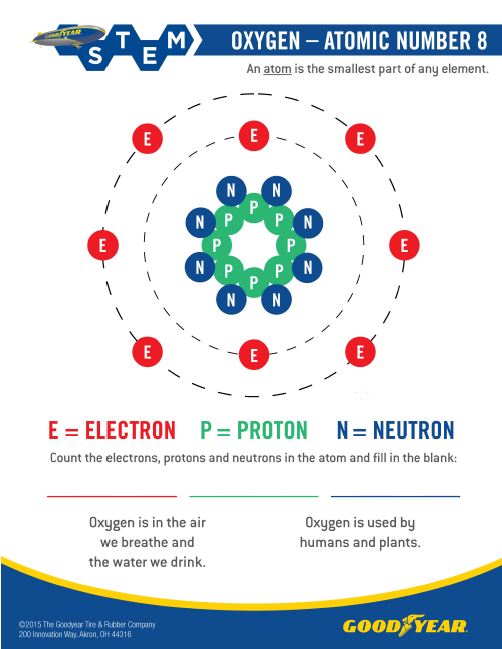 REQUEST FULL CURRICULUM
To request the full Goodyear Blimp S.T.E.M. Education Project curriculum, please email goodyearblimp@goodyear.com. Provide your name, school/organization and contact information.
The Goodyear Blimp S.T.E.M. Education Project builds on the corporate social responsibility platform's Smart pillar to inspire students and adults to reach their potential in school and prepare for careers. Learn more about Goodyear's global corporate social responsibility efforts at https://corporate.goodyear.com/en-US/responsibility/community.html